Scott Waldyn Reviews 'The Messenger is Already Dead' by Jennifer MacBain-Stephens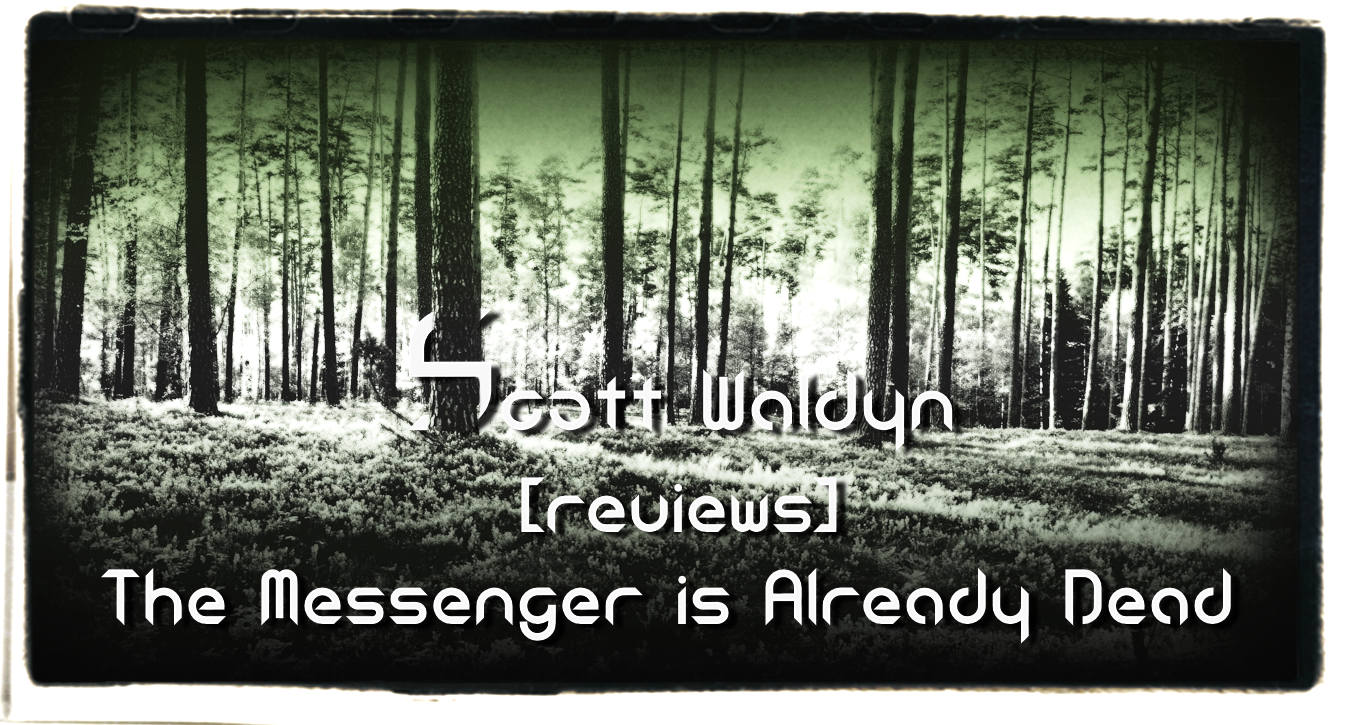 ---
If you've ever had the pleasure of reading Jennifer MacBain-Stephens, you're already familiar with the dark, soothing air of serenity found within the stanzas of her poetry. Her work is very much like a walk through the woods at night, when the winds are steady and though you can't see it, everything is moving beneath you. The air is crisp and comforting, and under the absence of light, you're lulled into a false sense of security as deeply rooted vegetation coils slowly around your feet.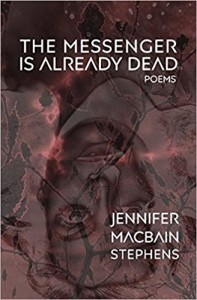 Jennifer MacBain-Stephens' work is layered. It speaks to ideas, histories, and themes as much as it creates moods that you can't help but curl yourself up into. In the collected poems within The Messenger is Already Dead, published on March 15, 2017 by Stalking Horse Press, MacBain-Stephens groups her poems perfectly to weave an intricate and multi-faceted breath that each one of us can harmonize with.
With this collection, we're propelled forward and backward in time. In one moment, we're reflecting on the raw power and emotion of Joan of Arc, and in the next, we're reliving our own pop culture. Jennifer MacBain-Stephens easily blends the historical with the modern and pop cultural to create poems that feel timeless and classic. I never thought I'd read a line that referenced a "most wanted poster in a video game from 1999" right after a darkly beautiful piece about Joan of Arc and be at peace with it, but I did (and I am). The way MacBain-Stephens structures her prose, she can pluck anything from the ether and make it at home with her unique style.
It's why The Messenger is Already Dead works. This collection of poetry isn't really a collection at all. Each poem is a carefully arranged chapter, and one poem feeds into the next breathlessly and without skipping a beat. You could easily indulge in this collection in one sitting, or you could meditate on each chapter and let the swirling ambiance fill your lungs as you voyage from one thought to the next.
My personal favorite of the bunch is a tie between "Lustmord" and a piece simply called "Time." "Time" has a wicked sense of humor to it, and it plays with the idea of perception using a host of pop cultural references to bring its point home. "Lustmord" is much darker, as it explores this feeling of trapping ourselves in torturous revelry. Paired together and with the rest of the pieces in this collection, these poems paint a disjointed sense of progress, as if we've been here before and we'll be here again, as if the idea of time stopped long ago and we're on a loop, switching out new props every time we choose to reenact a similar story again and again. It's no mistake that tales of Joan of Arc are peppered throughout The Messenger is Already Dead. MacBain-Stephens wants us to look in this ether, tell her what we see.
---

Photograph in banner cited from: Sebastian Wojnicki (flickr)

Edited by Literary Orphans