Meg Tuite Reviews 'The Hunger of the Cheeky Sisters: Ten Tales' by Laura Madeline Wiseman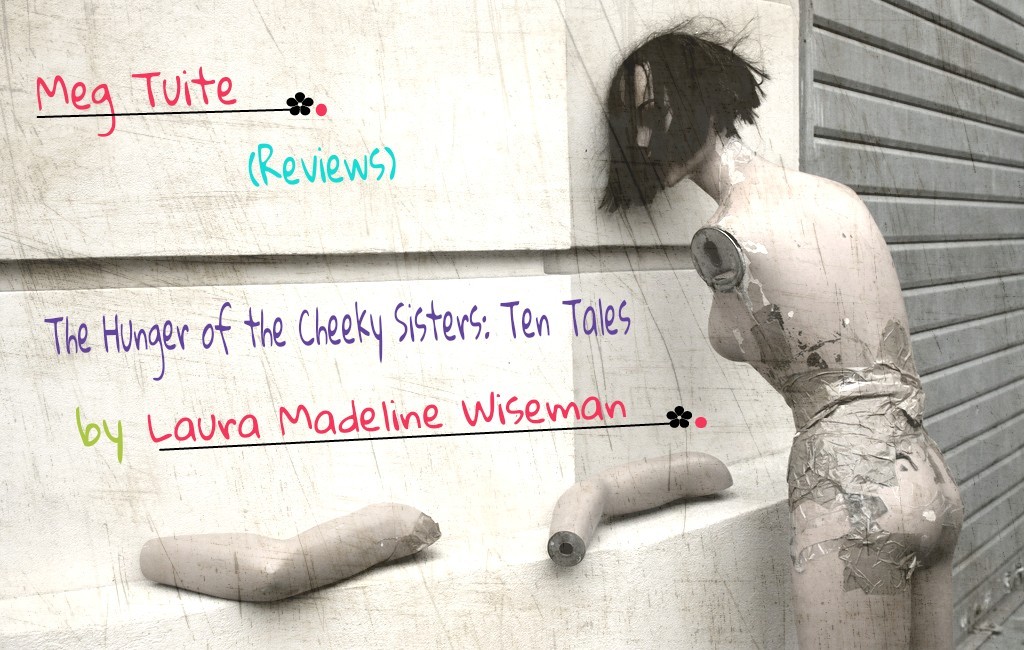 Laura Madeline Wiseman is the author of more than a dozen books and chapbooks and the editor of Women Write Resistance: Poets Resist Gender Violence (Hyacinth Girl Press, 2013). Her books are Wake (Aldrich Press, 2015), American Galactic (Martian Lit Books, 2014), Some Fatal Effects of Curiosity and Disobedience (Lavender Ink, 2014), Queen of the Platform (Anaphora Literary Press, 2013), and Sprung (San Francisco Bay Press, 2012). Her newest collaborative book is The Hunger of the Cheeky Sisters: Ten Tales (Les Femmes Folles Books, 2015) with artist Lauren Rinaldi. She holds a doctorate from the University of Nebraska-Lincoln and has received an Academy of American Poets Award, a Mari Sandoz/Prarie Schooner Award, and the Wurlitzer Foundation Fellowship. Her work has appeared in Prairie Schooner, Margie, Mid-American Review, Arts & Letters and Feminist Studies. Currently, she teaches English and Women's and Gender Studies at the University of Nebraska.
---
Laura Madeline Wiseman is a phenomenon. She is a prolific writer who takes on many genres: poetry, prose, poetic-prose, fantasy, myth, and collaborative combinations, and yet there is no backing away from the source and power of her motivation, no matter what format she plunges her hands into: the secrets, the scars, the bones, the mutilations, the remains; how we continue to continue on, fingering the lies we tell ourselves to justify another day, another hour, another minute of existence through atrophy and the toxic image we strangle ourselves in. It is not so easy to disappear, but we can submerge ourselves in whatever foreign language we create with our bodies to keep up a dialogue that no one else can comprehend.
I have accumulated an exceptional collection of Wiseman's work. The anthology she edited: Women Write Resistance: Poets Resist Gender Violence, is always on my desk and any school brilliant enough to add these powerhouse voices to the curriculum around the country on gender violence and women's studies gives hope for change and revolution. Whenever I lose sight of what's important and why I write, I crack it open. Yes, we have all chipped away at ourselves and yet held tightly to the shells that keep us circulating. Keep this collection close at hand. The compulsion and need to reveal what's hidden is what sustains and empowers us. Secrets are only as loud as the fear that silences them.
The Hunger of the Cheeky Sisters: Ten Tales is a collaborative collection with stories by Wiseman and art by Lauren Rinaldi. It is ten stories layered in poverty, dysmorphia, incest, anorexia, addiction, neglect, and self-abuse that leak through generational self-loathing and abuse. Wiseman's metaphors and similes bring insects in again and again throughout the collection which is effective and dynamic:
"You the insect inside your mother, clinging to the stem of her. You throbbing, twitching, doubling in size, like a spider egg suspended in the corner of an unused window. You undetected for weeks, months. Then the calls for the specialists with their gadgets and chemicals, their advice, their insistence on marriage. And your mother, where is she in this? Prone on the bathroom floor, not gaining weight as women tend to do when so infected, but losing pound after pound. She quits smoking because it makes her puke. She can't have a single beer without its heaving her insides. At the beginning of your gestation she weighs 145 pounds, and by the time your sac ruptures and you slide into the doctor's catching hands, she weighs 125 pounds."
Roaches, lice, mosquitoes, ants, roly-pollies, fireflies, slugs, flies, chiggers, ringworm: Wiseman leads us through the scabby, itchy, smallness; the faint din of survival. Children are brought into the world, left to traverse a leaden path for themselves and find sustenance wherever they can:
"It is no wonder then that after long nights of drinking a man will wander back into that room where the bodies of little girls sleep, ages eleven, nine, and three…."
"A hand rubs your butt as you sleep on your belly, atop the warm ocean of the waterbed, where underneath thousands of baby roaches scatter and stream if you lift up the plastic bladder of the mattress. It's better not to look. You take the hand and move it. The hand returns. You move it again. It returns, this time sliding under your panties, to the sponge of your ass. Now you're awake and feel the hand; it's hairy, thick-skinned, callused. You turn over and see a man, one of your mother's boyfriend's friends. "Hi," he says, his eyes glassy, wet, red."
"When is the exact moment you learn to kill? How many times does it take for perfection? How many insects must you destroy before you know how? At what point do you choose death over affection?"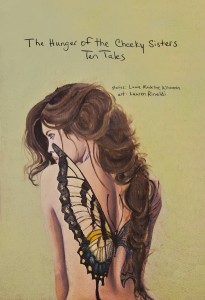 Wiseman's collection opens and reveals the lice beneath the hair. Intrusion can manifest anywhere and everywhere and borders are 'fill-in-the-dots' before any lines have been drawn.
There is a lot to be said for resilience. Wiseman's 'you' (this collection is in second person) develops means of survival that won't let her be squashed underfoot. The protagonist refuses the captive clutches of paralysis. She does escape. She develops skills to endure and reclaim power:
"This is how you meet hunger. Before you head off to fourth grade your mother says, 'Go over to your friend's and ask to borrow a loaf of bread and some cheese.'"
"You scowl more because here's what you don't understand: what and who is hunger, exactly? Is hunger your mother with the black around her eyes, the bones in her thirty-year-old face, the dried and peeling lips? Is hunger your baby half-sister with the wispy fair hair, the smack-smack of the empty bottle, the way she shadows your mom as if tethered by an invisible harness? Is hunger who you'll go to bed with tonight because there'll be no dinner? Or is hunger not a person, not a sentient being who lives in the store with you, sleeps curled up by your feet, but something entirely different? Something like a natural place where you and your family live, a map you trod one foot at a time, a continent of cupboards without hinges, a world where hunger is as common as air. In and out, all the time, she's with you."
Roaches/adults are something you can anticipate surfacing, but never when and where. There is nowhere the body can hide:
"In circles the roaches slide and skate on their backs, their legs waving. You find them later between the ballooned pillowcases of your dirty clothes, under the couch in the one carpeted room, and among your pile of Barbie dolls, fast-food kid meal toys, and stuffed animals."
The insects walk over her, through her, but she finds fire as sexual power reveals itself in lean hunger that can be controlled. She has found the recipe, the language that no one can decipher. She can stop eating whenever she wants:
"You are more shape than person, more outline than human form. You are lines erased, redrawn, layered, and unfinished and that's okay, because you're only fifteen."
"You cut your body down to size and let the bones rise to just under the skin's surface."
And yet, there is the isolation, the secret that holds the narrator captive and unable to succumb to intimacy. The body has been abused. The person has been traumatized. Impotence is just another tool of survival:
"Everything you want to touch is far away, silent."
Wiseman transports the reader into her world. How men and women compare, make us feel small, exposed, contrived. There is nowhere we can hide.
This is a collection that speaks not only of the individual, but of humanity and our longstanding alliance with denial. The Hunger of the Cheeky Sisters: Ten Tales is palpable and unforgettable. Wiseman challenges us to embrace our bodies, our vulnerability, the spaces we want to vacate; pretend are dormant.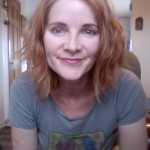 Meg Tuite is the author of two short story collections, Bound By Blue (2013, Sententia Books) and Domestic Apparition (2011, San Francisco Bay Press), and five chapbooks. She won the Twin Antlers Collaborative Poetry award from Artistically Declined Press for her poetry collection, Bare Bulbs Swinging (2014) written with Heather Fowler and Michelle Reale.
She teaches at Santa Fe Community College, is fiction editor for Santa Fe Literary Review and a columnist at Connotation Press and JMWW. Her blog: http://megtuite.com

Photograph in banner cited from Nicolas Nova: https://www.flickr.com/photos/nnova/
Edited by Literary Orphans
Laura Madeline Wiseman's website: http://www.lauramadelinewiseman.com