Meg Tuite Interviews and Reviews Michelle Reale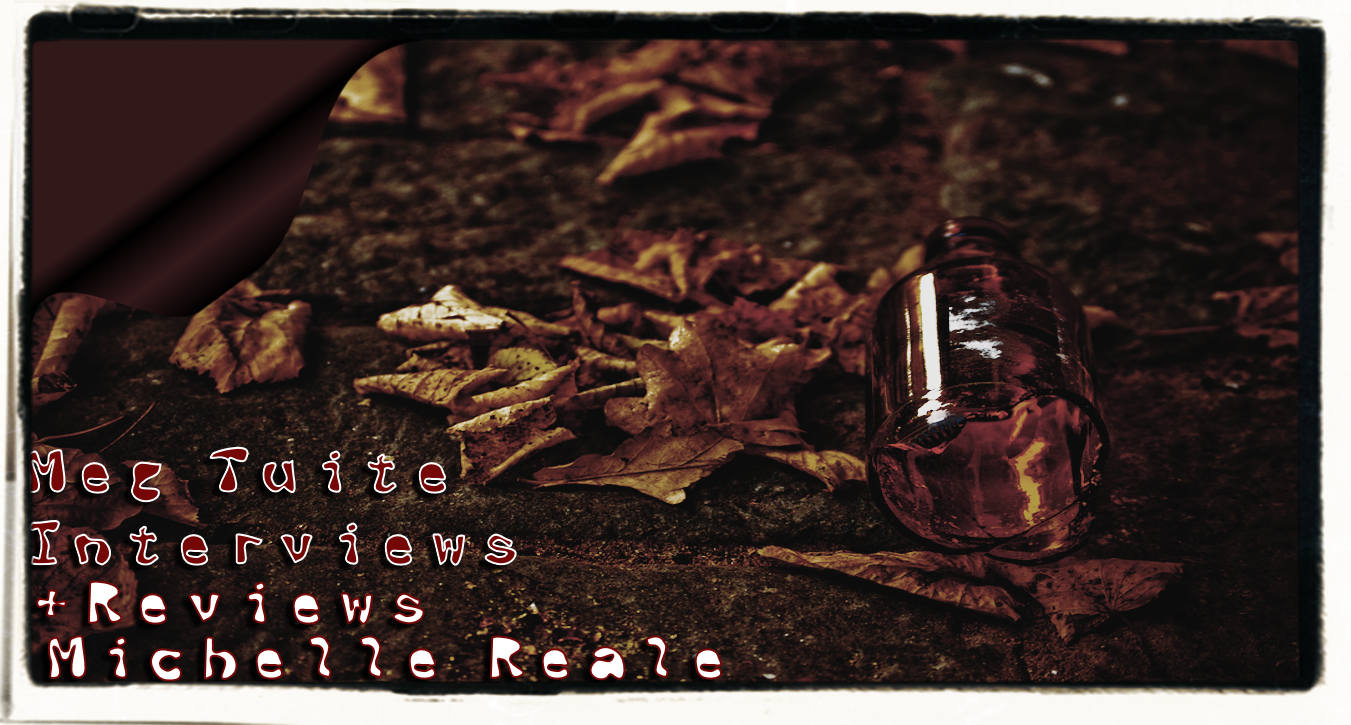 ---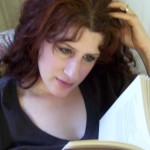 Michelle Reale is the author of seven collections of poetry, including The Marie Curie Sequence (Dancing Girl Press, 2017) and Confini: Poems of Refugees in Sicily (forthcoming from Cervana Barva Press, 2018), as well as three books on librarianship with a fourth due out in January 2018. Much of her work focuses on Italian-American aspects of memory, narrative and immigration. Her work has been published in many journals both online and in print. She has twice been nominated for a Pushcart Prize. She is an Associate Professor and Librarian at Arcadia University.


Michelle Reale's latest collection, All These Things Were Real: Poems of Delirium Tremens, is powerful vulnerability (which I consider the same deal) with a mastery of language that Reale wraps around the struggle of a mother's trapped son who is an alcoholic, and her attempt to make sense of their world together. It's heartbreaking and relentless. Reale gives the reader a harrowing account of what it is to watch a son rock between the fragility of life and death. Here are some quotes from this unforgettable collection:
"When he thrashes in the narrow bed, when they forget his name, when the male nurse argues about who's on break next, try not to gouge the glibness from their hollow frames."

"Tug the thin gown over the bare buttocks, the spine contorted, writhing in disintegration."

"I could wallpaper a house with receipts for Nikolai Vodka, for Rumpleminz schnapps, one you can't detect, the other could be nothing more than assiduous oral hygiene."

"The doctor is thin as a lemon slice…"

"My son froths a verbal manifesto…"

"I wear ICU delirium like a hairnet."

"I step over and around her voice that splinters on the floor like glass."

"There is a twig growing from his ear and he waits for the glue to put it back, to hold it all together."


MT: Michelle! I am continuously blown away by the force of your being within your mesmerizing lines. Can you share what this specific collection means to you? How it relates to you as a mother?
MR: Thank you for your kind words!  Actually, it was cathartic to write the poems and very difficult to read them now, in bound form.  As a mother, going through this with your child, no matter how old they are, is one of the most agonizing feelings in the world. There was literally nothing I could do to help. As a woman, a mother, it reinforced what I have always felt and believed: that the world is fragile, and we, ourselves in it, even more so.
MT: I am almost positive that most families have dealt with addiction. This is a subject that we, as a collective, as a family, as a person, all relate to and struggle with. Can you share your thoughts on this?
MR: I have been that person, I am ashamed to say, who would look at someone who is addicted to drugs or alcohol and think "How could their family not know?" But now, I understand all too well how it can happen.  It was right in front of my face, though I failed to read all the signs of alcohol abuse.  I made all sorts of excuses for his red eyes, for instance, and kept urging my son to use eye drops, etc.  I used to tell people his allergies were awful.  I also understand, in ways that I never, ever have before that addiction of any kind is a true disease—an awful one.  In my son's case, he told me he never wanted to drink—-it was like a ball and chain—but he knew that he risked severe withdrawal or death if he quit. He really didn't know a way out.  He fell down the steps in my home and suffered a horrible injury.  After 9 hours in surgery his body went into withdrawal for which he was hospitalized for a month in ICU. It was touch and go. To see the physical torment, the hallucinations, etc was devastating, to say the least.
MT: That is heartbreaking and must have been absolutely terrifying! I know that you are living in the same house/block that you grew up in. Does that manifest in your work?
MR: I live in the same town in which I grew up in.  My world is very ethnically nuanced—I guess that is a good way to put it. Very Italian-American. This is not only manifested in my writing, but in my mental and emotional worlds, too—which of course bleeds into my writing whether I realize it or not.  A lot of my current work is what one of my friends called "accented," meaning that it has a preoccupation with the Italian-American world which is warm, close, loving, connected and strong, but can also be claustrophobic, judgmental, gossipy and exclusive. The two sides of every coin, I suppose.  But I have to say, that I embrace all of it.
MT: You are one of those 'warriors of writing', as I call them. You let the filters drop and give your reader a vivid and palpable experience through your words. What is your process as a writer? Do you have a specific time/place that you write or does it come when it does?
MR: I write every single day. EVERY SINGLE DAY.  I also hate writing advice and I discard most of it. With that being said, I have an MFA and was incredibly grateful for the experience—it definitely made me a better writer, but I am very, very self-directed and single-minded: I just show up for my writing life every day and get it done.  It gives me joy.
I keep a lot of notebooks. I like to say that I live by the notebook.  I write in them every day, several times a day.  I am highly reflective and my work has a contemplative component to it in that I sit with it for a bit and let images work through me. I despise gimmicks—and the writing world is full of them in the form of gimmicky online lit zines in which clever repartee gets in the way of just telling people plain and simply, how to submit! It comes in the form of too many readings that blunt the force of the work, or crazy antics in which writers have zany contests or do weird things on stage at readings. In fact, I am not big on readings and go to very few. I participate in even less. I don't need to hear a writer read their work for it to have resonance with me.  In fact, it sometimes ruins the work for me. My experience with poetry in particular is one on one: me and the page.
I do walking meditation on most days with my dogs Vanzetti (a little Chihuahua) and Miso (a Shih Tzu) and I might know what I want to write about and maybe I don't. But I let the subconscious work on my thoughts. I write my ideas down in a Kelly green moleskin which is falling apart, but I am so attached to it!  Sometimes a poem will come out whole, but most times it doesn't. But it is a good feeling when things come together. I am working on two themed collections right now—something I love to do.
MT: I get this feeling that you have this huge extended family that live near each other? Is that true? And if so, how are the family gatherings? Any tension between siblings/parents/kids?
MR: Yes, it is true!  I have a ton of aunts, uncles, cousins, nieces, nephews etc. and we all enjoy being with each other so much. Two of my collections focused on each of my grandparents —The Legacy of the Sidelong Glance: Elegies was written about my paternal grandmother and the life of misery she led, before being diagnosed with breast cancer at the age of 44 —she was dead 3 weeks later. Birds of Sicily was written as an exploration of my paternal grandfather's life, a reluctant Sicilian immigrant who was a very dangerous and difficult (to say the least) man. My extended family holds up and supports the work 100% even if some of the things I have revealed in the writing hurts. And often it does. Most of the time I spend with others is spent with family. We all get along very well!
MT: Who are some of your "go-to writers" that inspire you when you are writing? Or are you a writer who doesn't read while in the midst of writing a collection?
MR: Actually, I am always reading, sometimes several books at a time.  My go to writer for a bedrock of truth is Adrienne Rich—whose work is so brave, so true and at times so raw, when I read her work I feel that this is what poetry was meant to be.  Wislawa Zymborska, Joseph Brodsky are others that I study.  I love the Eastern European aesthetic and sensibility: a bit brooding, dark and spare. As well, two Italian poets I love are Alda Merini and Patrizia Cavalli.  I am drawn to them over and over again.
MT: What are your thoughts on how we, as a country, a community, can deal with mental illness and addiction?
MR: I think awareness is one way, and by that I mean educating ourselves about what addiction looks like, how to support (and not enable) someone with an addiction and make oneself aware of resources to recommend.  Also, it is very important to adopt a stance of non-judgment; it is simply too easy to think that someone is beneath us in some way because they drink or are addicted to drugs. That simply isn't the case.
MT: I have huge, huge love and admiration for librarians! My mother was a librarian and enveloped all her children in the beauty of escaping in books. When did you decide that you wanted to be a librarian?
MR: I probably over identify with being a librarian, but I love it! I have worked in libraries for literally my entire life and consider myself incredibly lucky to be in such a vibrant atmosphere every day!  I am an associate professor and librarian at Arcadia University in the suburbs of Philadelphia and love my job. I think I always knew that I wanted to help people with access to information. Books are one aspect of librarianship, but there are a million others. I am so glad to be a part of a changing information landscape!
MT: Can you share a quote that really resonates with you as a human and a writer?
MR: I collect quotes and so that is such a difficult question to answer, but right now, this quote reinforces how I feel about showing up every day to write: "Ritual is power; habit is stimulant."
MT: Can you share a poem that you LOVE!!?
MR: Adrienne Rich's poem "Transcendental Etude" from her collection from The Fact of a Doorframe: Poems 1950-2001, (W. W. Norton) is perhaps my favorite of hers. The poem is too long to reproduce here, but my favorite stanzas are these:
No one ever told us we had to study our lives,
make of our lives a study, as if learning natural history
music, that we should begin
with the simple exercises first
and slowly go on trying
the hard ones, practicing till strength
and accuracy became one with the daring
to leap into transcendence, take the chance
of breaking down the wild arpeggio
or faulting the full sentence of the fugue.
And in fact we can't live like that: we take on
everything at once before we've even begun
to read or mark time, we're forced to begin
in the midst of the hard movement,
the one already sounding as we are born.

At most we're allowed a few months
of simply listening to the simple
line of a woman's voice singing a child
against her heart. Everything else is too soon,
too sudden, the wrenching-apart, that woman's heartbeat
heard ever after from a distance
the loss of that ground-note echoing
whenever we are happy, or in despair.

Everything else seems beyond us,
we aren't ready for it, nothing that was said
is true for us, caught naked in the argument,
the counterpoint, trying to sight read
what our fingers can't keep up with, learn by heart
what we can't even read. And yet
it is this we were born to. We aren't virtuosi
or child prodigies, there are no prodigies
in this realm, only a half-blind, stubborn
cleaving to the timbre, the tones of what we are,
even when all the texts describe it differently.
MT: That is brilliant. I am also a fan of Adrienne Rich.
One more question. Tell me about the brilliant artwork of your son, David, who created the painting on your cover.
MR: David lived in New Orleans for quite a few years and he produced a lot of paintings when he was there. He painted the one on the cover about 5 years ago, just from an artistic vision. Who would have known, five years later, that that painting would adequately portray his nightmarish experience!
MT: He is so talented, like his Mom! Thank you so much, Michelle Reale, for your unending inspiration and love of life! It resonates in all of your work! LOVE!
MR: Thank you, Meg!  Always a pleasure!
---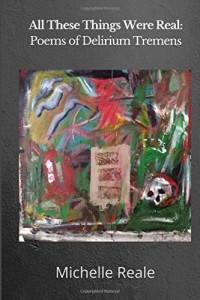 Purchase Michelle's collection here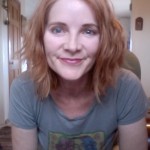 Meg Tuite's writing has appeared in numerous journals. She is author of two short story collections, Bound By Blue (2013) Sententia Books and Domestic Apparition (2011) San Francisco Bay Press, and five chapbooks. The latest is Lined Up Like Scars published by International Flash: Short-Short Fiction (University of Chester: UK). She won the Twin Antlers Collaborative Poetry award from Artistically Declined Press for her poetry collection, Bare Bulbs Swinging (2014) written with Heather Fowler and Michelle Reale. She teaches at the Santa Fe Community College, lives in Santa Fe with her husband and menagerie of pets.
Photograph in banner cited from: Karl Herler (flickr)
Edited by Literary Orphans