A Matter of Tasty by Tabitha Blankenbiller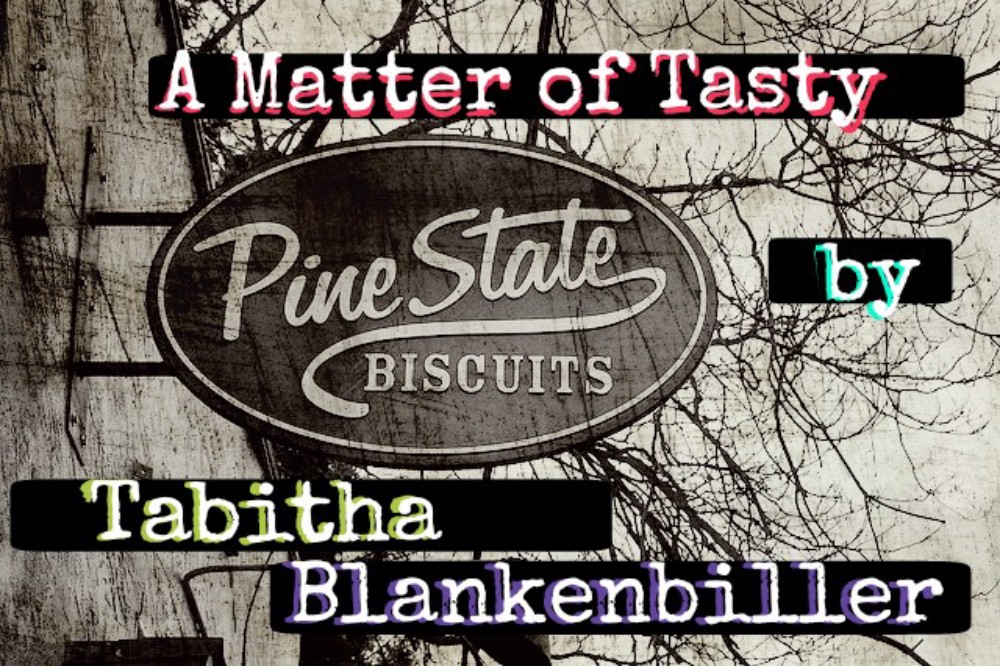 Walking in the door at Tasty 'n Sons on a December morning revealed quintessential Portland. The industrial space was modern and chic, with generous natural light beaming through the floor-to-ceiling garage window restaurant front. The utilitarian look was softened by gleaming dark woods and communal tables, bridging the gap between contemporary and comfort. Like a play on savory and sweet, the look toed the line just right.
I visited the Northeast Portland restaurant with my husband Matt after months of craving a taste of the tapas-style small breakfast plates, which were extolled in every foodie publication I picked up. My opportunity came when we were heading out of town, which brought us through the city center and near off-ramps that led to destination neighborhoods. When I was a dorm-dwelling college student I was just a few miles from the burgeoning Boise neighborhood where Tasty 'n Sons hangs its shingle. But after Matt and I met we moved further and further away from the epicenter of Portland's notorious culture: first Hillsboro, a close-in suburb; then Wilsonville, on the outskirts of the south; finally our house purchase in Hubbard, population: 3,000. A town few Oregonians have heard of and far less venture to. I came into Portland frequently for literary readings and happy hours with friends, but snagging Matt in tow was a rarity. He seldom agreed to venture into the next neighborhood over for dinner, let alone 45 minutes each way into the city.
A twelve-foot chalkboard mounted next to the entrance announced local purveyors whose food was on the menu. I read off the names of those I'd tasted as if recounting celebrity acquaintances—"Olympic Provisions! Oh I just love their kielbasa. Provvista—they import the most amazing cheeses." Matt tapped through his phone, as if a life-altering e-mail would appear on a Sunday morning. We were seated at a communal table's corner, overlooking the streetscape which, at the moment, featured a solid line of Portland Waste recycling bins. How urban! How vogue! Every detail on the table was perfection: the miniature pepper mill and salt pinch bowl, the French-style decanters of water, the handsome hipster couple in the table's opposite corner nibbling on tiny plates of artfully-stacked French toast and egg sandwiches (between Portland's staple-du-jour, the haute biscuit).
At the other end of the table, stretching at least eight feet away, a couple about our age huddled together over a collection of miniature breakfasts. Their experience was completely intertwined—the woman buried her fork into a leaning tower of French toast, and her guy followed suit. They shared a gaze of carb lust and made low comments to each other I couldn't hear over the garbage trucks and nearby kitchen. No gushing, just contentment as she fluttered open the Portland Tribune and he drove the coffee press into the ground abyss.
I effused over the menu as if reading a grand poem. Roasted apple with bacon lardons and cheddar. Burmese Red Pork Stew with Brown Rice and Eggs Two Ways. Cast Iron Frittata with Roasted Squash, Buttered Leeks, Feta and Fried Sage. The bravado of ingredients paraded across the distressed parchment menu card kicked up my pulse. This was where food culture was being born, where cooks transcended into chefs and mere sustenance was elevated into fleeting works of art.
---
 In Portland I found creativity blossoming in every alcove: new foods, writers and artists, even the business high-rises humming with labor and innovation. Within the city I felt part of a communal evolution. Everyone around me was watching, learning, feeding off the energy of occupied place. I felt like somebody, and everybody.
---
After I set down my menu, confident in my selection of Moroccan Chicken Hash with Harissa Cream, I noticed Matt was still scanning up and down the card. And not in a wow-this-all-looks-fantastic-how-can-I-possibly-decide? way. His pursed lips, slumped shoulders and tired gaze suggested a person far less enthralled by the possibilities at hand.
"What are you thinking?" I asked.
"I don't know," he mumbled, always a bad sign. If he wasn't salivating over at least three choices by now, he wasn't happy. Matt and I are both people who love to eat, and at a restaurant he likes he'll order at least an appetizer and entrée. If we're out for Thai, make that two entrees to guarantee a haul of leftovers. His idea of a great restaurant discovery is one that is located within twenty minutes of home with a giant parking lot and portions so outlandish, where the attraction lies in the spectacle. Why be "good" when you get a forklift-full? Like McRae's in Oregon City, a diner he found on Yelp that didn't involve crossing into Multnomah County.
To get to McRae's, we followed the GPS directions up the hill, past Fred Meyer and Dollar Tree, to a building that had been a Skipper's seafood restaurant in a former life. The porthole windows still remained. Home of the 12 Egg Omelette! the sign proclaimed to those passing on their way for Les Schwab tire rotations.
The table was covered with a plastic gingham tablecloth that clung to my elbows and made them smell like disinfectant and Minute Maid. A pamphlet with trivia questions interspersed between ads for the local independent accountants and Mary Kay reps was wedged between the Heinz bottle and salt and pepper shakers. The menu was diner classic: stacks of French toast with macerated strawberries and whipped cream, sausage hash, Denver scrambles. I ordered my safety (one pancake) while Matt went for a full-size ham and cheese omelet.
"I'm not taking home a scrap," he vowed, and he smiled as wide as I do when a place I just visited ends up cited in Bon Appetit for their spectacular Old Fashioned.
And he didn't. Every last bite of egg, American cheese and cubed ham, plus the frozen hash browns were devoured from a plate the size of a Thanksgiving turkey platter. I ate half the flapjack, which was large enough to take two bites of and use as a ski mask. From that day on, whenever I breached the subject of where to eat breakfast, his answer was always McRae's.
"But what about Pine State Biscuits?" I tried to steer him, pointing to Guy Fieri on TV, stuffing his face with fried chicken between mounds of soft buttermilk pastry.
"Northeast Portland? Are you kidding?"
Unless I wanted to kick off an argument which would culminate in an angry grudge-drive into the city, Matt glowering while I pouted, then yes. I was kidding.
When we signed our name fifty times for the house in Hubbard, I thought these sojourns into the city would be part of our rhythm, like picking up cheese at the store and going to Macy's for new towels. Our real estate agent strummed my need as I quizzed him on the community: are there any good places to eat? A grocery store? A farmer's market? (Nope. No. Never.) "You're just moments from the freeway out here," he said in the middle of the Great Room living room/dining nook/kitchen combo, which he promised would be a super-desirable feature when we decided to eventually sell the place to old baby boomers who couldn't move around much. "Thirty minutes and you're in Portland with a cocktail in your hand, just in time for happy hour!"
After two years of living in a town with no diversions, Matt had burrowed in. Work, home. Work, home. A steady job, a couch, cold beers and snuggling cats waiting back at the house. I wanted to rip the surrounding hazelnut groves open with my bare hands. I felt safe in the country, with its acres of pull-in parking and two city cop cars lolling the blocks. The night was dark and quiet and peace, but I wanted the liveliness of the city in the light. In Portland I found creativity blossoming in every alcove: new foods, writers and artists, even the business high-rises humming with labor and innovation. Within the city I felt part of a communal evolution. Everyone around me was watching, learning, feeding off the energy of occupied place. I felt like somebody, and everybody.
At Tasty 'n Sons, I suggested my husband order the Southern Pride Omelet with Hot Link Sausage, Red Onions and House-Made Pimento Cheese. "I don't think I'd like the hot links," he said, and I felt a souring of impatience jolt from my gut. Really? Don't like hot links? You eat the shit out of hot links at home, you liar. "Why don't you just order for me?" he resigned, tossing the card on the table with the chill of a big-shot director rejecting a crappy screenplay. I felt personally affronted. This isn't just food! It's fashion; it's culture! How dare you toss genius aside!
"We could leave," I suggested in my calmest voice, which could probably be construed as my most condescending. "Why don't we hit the road and swing through McDonald's?"
"Now you're just being an ass."
"What?" I batted my eyelashes in shock, but I was getting too old and we'd been together too long for this game to work.
I don't remember us always being this way. When I look back on our years of first apartments and digging for meat from the Fred Meyer bargain bin, I don't recall having to fight and barter to live a life. We began our time together in Tanasbourne, a dense jungle of restaurants, stores and long traffic lights. A short walk from my apartment and I was sitting down to sushi, or shopping for jeans, or picking up short ribs at Trader Joe's.
A family ran a wine store across the street from our first apartment and hosted free tastings every Friday night. We would visit together and talk grandly with the owners about notes and overtones. "I'm getting bacon," Matt would claim.
Nowadays I would roll my eyes and tell Matt to shut the fuck up, you'll embarrass me in front of the sommelier, but for years I would laugh and move the conversation to something I had caught from the bottle label, like strawberries and pepper. If we had just been paid that week we might pick out our favorite from the five tastes and pop it open back at home, drawing out our bliss.
Sometimes I would be driving back from work or school, and he'd catch me on my cell phone. "I feel like pool and drinks," he would tell me, "let's meet up!" Back when he would stand behind me at the pool table to line up a shot, sneaking a grab of my ass before ordering up another round. Or we'd sacrifice a precious ten dollar bill and play the lowest bet the slot machines would allow. I'd sit on his lap, pushing the button on the machine in the secret "Lottery" back room you had to enter through the saloon doors.
A miniscule jackpot, maybe five credits, would send us into a tailspin of high fives and kisses. I couldn't believe the dead-eyed regulars around us, hunched over machines like they had grown around them, the same expression when they won it all as when they lost the house. "We'll never be like that," I vowed out loud. "Let's always be excited."
The waitress at Tasty took our order of the two dishes that seemed the most Matt-pleasing of the bunch: Potatoes Bravas with Over Easy Eggs and the Open-Faced Monte Cristo Sandwich in Spiced Maple. The food will come out as it is finished, the waitress explained, so sharing plates is encouraged. "Great!" I said with a stupefied grin. "Did you hear that, honey? No warmers!"
The first dish to arrive was the potatoes, coated in a mild tomato and paprika sauce, topped with a dollop of house-made aioli and eggs with molten gold centers.
I stabbed a potato with my fork and popped the bite into my mouth. A slow, uncontrolled Mmmmm rose from within, coaxed by the richness and crisp-creamy texture combination that simply felt divine to every sense involved. "These are exquisite," I proclaimed. But Matt stared them down with the same look he gave the argyle sweater I bought him to wear last Christmas.
In that moment I realized that I married a man who hates Tasty 'n Sons. And I imagine that was the same moment when Matt saw me as a woman who laps up foodie-hype hipster bullshit. There we were, our two opposing cores laid out on the communal table. Me, the person who sees every weekend as a new potential adventure, who wants to be part of what has just emerged and is best loved. Him, the quiet homebody, who wants nothing more than the comfort of his own familiar walls, away from crowds and hustle and the unknown.
As much as food can bring people together, how far can it tear them apart? Some of our deepest grudges have arisen from what's been on our plates. I seethe when I recall the day I'd spent hours prepping and slowly simmering scratch spaghetti sauce, only to watch him scrape 80% of his plate into the trash. "Too much basil," he claimed. And I can't count how many times he brings up the fact that I hate his recipe for macaroni and cheese. For god's sake. It's noodles, evaporated milk, and big slices of cheddar all congealed together. I need fresh and eclectic; he craves a canvas of comfort he can paint with hot sauce and roll in a tortilla. These are not differences to compare or apologize for, but they are differences. Some days our digressions are charming, but on days like these, they're chasms that teem with bitterness.
I paid the check as soon as possible. We walked to the car, passing all of the trendy businesses on my must-try list: Chop Charcuterie, Pix Patisserie, Eat Oyster Bar. Dark polished wood grains, sleek track lighting, natural daylight, small plates, bold flavor. I didn't ask how he liked breakfast because I knew the answer would only piss me off. And I knew if I were to return to the neighborhood for another taste, it would need to be on my own or with a like-minded girlfriend. My revelation was hardly startling: we are very different people. The fear that this was a spark onto a much more explosive fuse; this was new. How separate could lives be lived before they were apart?
It's just a restaurant, I thought, shoving my inconvenient fears away. I didn't want a fight. I didn't want to hurl "always" and "never" across the car for three hours. If I spoke my fear then the chasm wouldn't be my paranoia, it would be a rift we'd have to transverse. Something we may fall into. A place we could sink. No. It was nothing. Only a matter of taste.

Tabitha Blankenbiller is a graduate of the Pacific University MFA program living outside of Portland, Oregon. Her essays have appeared in publications including The Rumpus, Barrelhouse, Hobart, Passages North and Brevity. She is a regular contributor to PDXX Collective and reviews books for Bustle. She is currently writing a novel about work and friendship. For more literary and soccer Tweets, follow her @tabithablanken.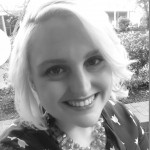 Photograph in banner borrowed from Rebecca Wilson (flickr)
Edited by Literary Orphans