Katie Perttunen Reviews and Interviews Wendy Coakley-Thompson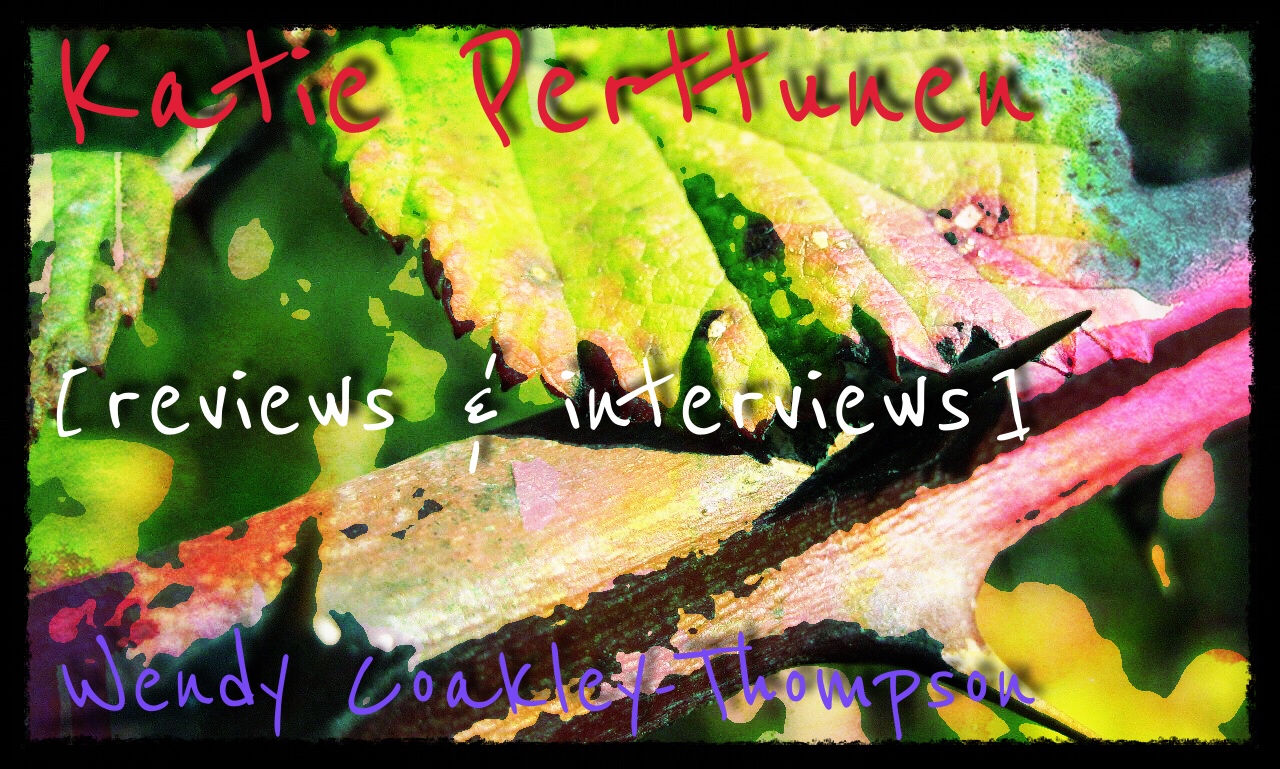 ---
Back to Life 15th Anniversary Edition: A Quickshot Review
The story begins with the violent rape of a woman by her husband. I had to put the book down for a few minutes, it was that vividly written and heart-rendingly realistic.
Lisa is the main character of the book, who falls for Marc. She is black and he is white. Italiano.
The scene is set with two extraordinarily painful divorces and the backdrop of a murder of a young black man by a mob of Italians. The violence escalates and the year is 1989.
This book is timely yet, in light of the murders which have not stopped. This book remains timely because young Black men are still at risk in the U.S.
Racism, as spelled out in the book, is still alive and well and this book serves as a stark reminder of that fact.
Ms. Coakley Thompson weaves an intricate tale with a delicacy and yet a bluntness that left me spellbound. Her wordsmithing is impeccable and the story was impossible to put down. I read it in under 24 hours.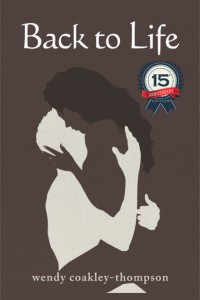 This book serves as a testament to the power of love over hate, and as trite as it may sound, I cried at the end along with the characters.
Sexual assault is still a looming issue in our society, as well as racism, and we follow Lisa as she deals with the aftermath. The emotional wounding along with the physical.
The sexual assault of a woman by her husband, who is one who has sworn to love and protect her, under oath, is the greatest violation a woman endures, often silently, often without prosecution, as it is only in recent years that 'marital rape' has become a crime. It is still extremely under-reported and under-prosecuted. I say this as both a survivor and as a former advocate in the field of violence against women.
Ms. Coakley Thompson doesn't water it down for her reader. She spells it out in black and white and has no fear of putting it all down for us. This story left me with hope and joy, which I did not expect or hope for from the beginning scene. The beginning scene gripped me and the entire book will haunt me, the pain as well as the joys, as a great work of art should. The full spectrum of color and feeling is painted in this novel and as I believe I stated earlier, it is as relevant today as it was in years past. A must read.
---
An Interview with Wendy Coakley-Thompson 
Katie Perttunen: Back to Life is a tale from 1989 rereleased on its 15th Anniversary. What are your opinions regarding the current climate that make this book so relevant?
Wendy Coakley-Thompson: Unfortunately, race still permeates our lives institutionally and interpersonally. We've made much progress, particularly interpersonally, since 1989—the year in which Back to Life is set—but we still have far to go. My hope is that one day, people will read Back to Life and will think it quaint that once upon a time, people did not couple because of racial differences. Keeping hope alive…
KP: The characters Lisa and Marc struggle during their courtship, due to lack of acceptance of their racial differences from not only strangers but friends and family. Yet in the end their love for each other prevails. Do you feel this would still be an issue, if not more so, in 2017?
WCT: I think it is less of an issue now. Census data consistently shows that interracial relationships have increased in record numbers since the 1967 Loving v. Virginia decision that made interracial marriage legal. But whether or not one is involved in interracial relationships still depends on where one lives. Plus, attitudes still remain hard to change, unfortunately.
KP: Were there parts of this novel that were difficult to write?
WCT: I wouldn't say "difficult;" "enlightening" would be a better word. I could definitely relate to some aspects of Lisa's relationship with Barbara, her mother. Mothers and daughters tend to have conflict-filled and sometimes adversarial relationships, born of women searching for an identity separate and apart from their mothers and those mothers' expectations of them. I do believe, though, that mothers and their daughters come to reconciliation in the end, and Barbara and Lisa are no exception.
KP: The scene where Lisa is raped is disturbing, to say the least. Would you care to share your opinion on the status of prosecution of sexual assault crimes, especially in the context of marriage? As a former advocate against violence against women, the statistic I am familiar with is that as many as 1 in 3 women, if not more, are sexually assaulted over their lifetime.
WCT: Yes. One of the issues that struck me as I'd researched the book was how few marital rapes are prosecuted. Even in states where there is no marital rape exception (and the fact that there ever was such a thing!), husbands who rape their wives were rarely prosecuted. This was the case with Bryan. I found that horrifying but not surprising, given the conservative attitudes that even some progressive men have toward marriage and a woman's place in it.
KP: The scene where Marc and Lisa get pulled over by the police and the police threaten her in particular was disturbing as well, especially when one reads the news and sees that these abuses of power still occur, particularly to women (and men) of color. Would you care to speak to that? Marc was breaking the law by speeding, yes, but he didn't have that fear instinct that Lisa had when it came to the police.
WCT: That scene, to me, showed the cluelessness that affluent white males tend to have regarding encounters with law enforcement. To Marc, the exchange with the police was just an annoyance that he would take up with his lawyer afterwards. Lisa, on the other hand, filtered the experience through the prism of being black and a history of blackness and the law. You're right; Marc was speeding. However, law enforcement has typically given folks of his ilk a pass. Whereas people of color who have been innocently existing have had negative encounters with the police—some deadly, unfortunately. So, in that one scene, we see how another aspect of society views Lisa and Marc individually and its reaction to the possibility of them as a couple, based on the color of their skin.
KP: Your book raised many questions about race in the U.S. that are as relevant today as they were 15 years ago. I hate to be an ending spoiler, but love seems to be the answer for the main characters.
WCT: I immediately think of the character Tim Simon's commentary on true love from Back to Life: "That's [true love is] hard to come by. If you're lucky enough to get it, you don't question the color of the wrapping that it comes in."
KP: I know it may sound trite, but do you believe that more books like this will open eyes and possibly hearts to someday end oppressions and violence against people of color, especially women?
WCT: God willing! I strongly believe in the power of art to change hearts, minds, and therefore the world.
KP: On to some lighter questions. What does your writing process look like?
WCT: When I read Stephen King's On Writing, how he said he just writes without knowing how the story will end, I was amazed! That's so not me! I tend to know the skeletal outline of a story before I actually begin to sit down and write. After that I'm quite undisciplined as a writer. Unless I'm under a deadline, I tend to hope that the Muse shows up when I sit down. Sometimes I've had to bend her, kicking and screaming, to my will. Sometimes, she gifts me in such abundance that I'm unable to keep up. It depends on the day.
KP: What advice would you give young and/or aspiring writers?
WCT: Persist. There's no shortage of people out there who will tell them that their stories are not relevant. Which is bovine scatology! I read enough to see that there are stories that appeal to audiences that we never even knew existed. Which brings me to the next piece of advice: Read. Voraciously. They should also view writing as a craft that they need to work on to so that they may be better at their storytelling—like a muscle you train in order to make it stronger. Finally, be adaptable. If traditional venues are not receptive to your work, then find others that are or start your own. This is what I did with Duho Books.
KP: What was your soundtrack for writing this book? Throughout the pages you mention Nina Simone, along with others. Were those songs part of your soundtrack?
WCT: Oh yes! Nina Simone's beautiful artistry explores race and race relations. But I just love her work, because my dad exposed me to her. Like Lisa and every girl, I imagine, I have an idealized view of my dad. The song "Back to Life" and anything else by Soul II Soul also influenced my work and helped me to slip into the late eighties zeitgeist. Back then, you couldn't turn on the radio and not hear their music! I find that music helps me to drift back to the era about which I'm writing and becomes like another character in the story.
KP: What's your opinion of the state of the publishing industry? Did that opinion lead you to open your own press?
WCT: I have nothing positive to say about Big Publishing. I was published by Kensington Books, but we parted ways in 2006. In 2014, after discovering that Kensington was selling eBooks of my work with[out] my expressed permission, I sued. We settled out of court for an undisclosed sum. My experience with Kensington, from signing to litigation, taught me that it is imperative to be true to yourself and your art. It also taught me that Big Publishing and I are not a good mix. I have major problems with the large-scale commoditization of art, and that's what Big Publishing represents to me.
Primarily, though, I started Duho because I saw a terminal lack of books by, for, and about Bahamians and the Bahamas. As a person of Bahamian descent and later, specifically as a writer, I got sick of having to correct people when they'd say, "Wendy's from Barbuda." Or "Wendy's from Barbados." Or—egad!—"Wendy's from Jamaica." I wondered if the Bahamas had not left enough of an impression on people's psyches to warrant enough recognition beyond being relegated to just islands beginning with the letter B. Or associated with Jamaica, the titan of the anglophone Caribbean.
KP: What does your writing space look like?
WCT: Cluttered, but I know where everything is!
KP: Who are your favorite authors and why?
WCT: There are way too many to list! The books of Sidney Sheldon truly turned me on to reading. I also love Jennifer Weiner and how she tells a story. I admire the stamina and sheer genius of Sue Grafton and her alphabetical Kinsey Millhone series of mysteries. What a way to ensure that a publisher would give you a 26-book deal!!! Elizabeth Nuñez is my favorite West Indian author.
KP: What other titles have you penned?
WCT: In addition to Back to Life (2004 Romantic Times Award nominee), I've written Writing While Black, Triptych, and What You Won't Do For Love (optioned for cable television).
KP: You have opened a Boutique Press for writings of Bahamian writers. Would you care to discuss the press and what it means to give a venue for under-represented writers a platform? What's your goal with the press? I know that other current titles include "The Lights of Home" by Marin Frederique and "My Name is Karma" by N.A. Cash.
WCT: I see Duho Books as being a vehicle for stories of us—the Bahamas and Bahamians—for the preservation for Bahamian children, as well as for the education of those with whom we share this world. I expect that Duho will grow, at a sensible rate, and share the fruits of that growth with the people who inform the stories Duho publishes. I anticipate that Duho's future offerings will be as diverse as N.A. Cash's paranormal story "My Name is Karma"and Marin Frederique's "The Lights of Home," because Bahamian culture is diverse. It melds the influences of Conchy Joes (i.e., Bahamian whites), Haitian Bahamians, Cuban Bahamians, expats, Bahamian Greeks, and Black folks from every island in the archipelago and folks from other parts of the Caribbean.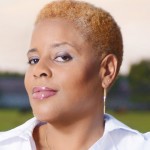 Wendy Coakley-Thompson, PhD is the President of Duho Books, which publishes fiction and nonfiction for, by, and about The Bahamas and Bahamians. She is also the author of Writing While Black, Triptych, Back to Life (2004 Romantic Times Award nominee), and What You Won't Do For Love (optioned for cable television). An experienced journalist and blogger based in the Washington DC area, Wendy has written for Examiner.com as the DC Publishing Industry Examiner and has penned articles for Postscript'd, the Grio, and Washington Independent Review of Books. She also serves up commentary in Writing While Blog. She has co-hosted the radio show The Book Squad and earned an Associated Press/Chesapeake Award for her work as a commentator for Metro Connection on WAMU, a Washington D.C. National Public Radio affiliate. For more information, visit

Photograph in banner cited from: Egan Snow (flickr)
Edited by: Literary Orphans