2015 Top Ten: Series Three: Meg Tuite
Dear Reader,
It's been brought to our attention that you're interested in Top Ten lists. At Literary Orphans, we know all about gathering meaningful things into favorite, little bunches. You're cool, dear reader…dedicated, even. You're sentimental, and we like that. These lovely adjectives are the reason why you spend time with us during such pressing winter months. Below is the third installment of our 2015 Top Ten series. These lists are simple and meant to convey personally significant topics of the year from writers and editors we respect.
Let's read together.
Brittany Warren,
(Managing Editor)
---
Top Ten Lit Magazines You Should Know About, but Maybe Don't and that Would be a Serious Lack: Meg Tuite
1. A Bad Penny Review
A Bad Penny Review publishes poetry and prose–with a particular interest in forms that exist somewhere between the visual, the conceptual, the haptic; new media, intermedia, the varying forms and non-forms of the innovative/experimental/transgressive. It is published twice a year online and once a year as a physical object. Submissions for poetry and prose are open during March, April, September, and October. Intermedia, hybrid, or visual work is accepted all year round. Johnny Damm is the man, out of Athens, GA! Kickass!
2. Rat's Ass Review
And what don't I want to see? Well, I have my own prejudices, after all. I am not much interested in poetry about God, unless you are Alicia Ostriker or Mark Jarman and are wrestling with God in an interesting way. If you are a young poet with angst, I've been there and done that, and I don't see any need to put it into my journal. I'm not interested in how evil any person or group of persons is. If you must write about Saddam Hussein or Dick Cheney, show me his warm, charming side. If you are impelled to write about the evils of the political left, take it to someone who agrees with you.
Read all of the exceptional guidelines before sending. Great work and how can you not LOVE the guidelines? David M. Harris, YES!
3. Blink-Ink Quarterly
Welcome to Blink-Ink. We strive to publish the finest in short (50 word) fiction. Flash fiction today, by whatever name, in whatever form holds the readers attention tighter than long format literature, just not as long. It has been said that very short fiction conforms to modern short attention spans.
LOVE Doug Mathewson and Sally Reno! Send them your bestest, shortest beauties!
4. Drunk Monkeys
Fueled by sleep deprivation, isolation, and perhaps a few too many sips of sacramental wine, these writers filled the margins of these holy texts with puerile illustrations of animals. Animals playing cards, animals riding other animals, animals pissing and pooping all over the place. Animals with their fingers (among other appendages) in places they probably shouldn't have been.
Matthew Guerruckey (ed-in-chief) has propagated with the best of them!!! Get in there!
5. People Holding
People Holding…writing the lives in found photographs of people holding anything. Editor: Morgan Beatty.
Kickass brilliance in these ekphrastic stories that Beatty inspires with exceptional photos! Check it out!
6. Cliterature
http://www.cliteraturejournal.com/
Since 2006, Cliterature has published poetry, short stories, novel excerpts, critical works, and artwork on a quarterly basis. Every new issue is assigned a theme, but women's sexuality has always been a primary focus.
7. Sleet Magazine
Sleet Magazine hails from the Minneapolis-St. Paul area. We love language and the written word, and we welcome both the beautiful and the anti-beautiful.
Susan Soloman is the editor. Send something to her!
8. Sugared Water
https://sugaredwatermagazine.wordpress.com/
Sugared Water is a literary magazine by and for people who love words (est. April 2013). Our staff has grown to include story & poem enthusiasts from around the country. It's our design to bring vibrant works of poetry and prose to the world via a beautifully crafted magazine. We use traditional printmaking and bookbinding methods, with a little help from modern software (& a squat little laser printer) for the guts. Each cover is part of a limited edition screen printed or hand altered mag in a run of about 100 – 150 per issue.
Nicci Mechler rocks these beauties!
9. Blotterature Magazine
Blotterature is an online literary magazine, started in August 2013 by a few Region Rats who came together via The Literary Underground and late night poetry and debauchery.  "Blotterature" is an obsolete term that means non-high-brow literature, or non-elite. Essentially, it's writing for the masses. Or, literature for the people. The staff at Blotterature believes that literature should be accessible and not just for the "in-crowd" of literary folks, and that it doesn't necessarily take a highly-trained artist fresh out of a MFA program to produce good literature, either. Therefore, our mission is to merge creative academia with the underground, as there is value in both sides of the spectrum.

We gravitate to pieces that are void of all the fluff and poetics. Realism and something that really grabs our attention is what we look for. Something that makes us say "Wow! I wish I wrote that." We don't care for anything that entices hate, rape culture, or homophobia and such. However, we do entertain all topics as long as they are presented in a certain way. You know the old saying, "I don't know exactly what it is, but I know it when I see it." That thought pretty much sums it up. A really good storyline that we have never encountered can really catch our eye. Using the passive voice is a turn off, but not a deal breaker because we can always ask for edits. However, bad dialogue is a deal breaker. Some can be very lazy with the research and can inadvertently create stereotypes. If a writer doesn't get it right, then it's out.
Julie Demoff-Larson, Kayla Greenwell, Elizabeth Mobley and this group of brilliant editors ROCK! Send them your best!
 10. The Bookends Review
https://thebookendsreview.com
Throughout our lives, chapters begin and end; moments flee and leave us with everlasting emotions; people come and go; opportunities and ambitions are left fully realized or regretfully dismissed. These are the bookends of experience, and they make us who we are. We seek to capture these sentiments in artistic ways and share them with anyone who can appreciate what our contributors craft. If you're looking for an affective experience, you've come to the write place.
Jordan Blum, ed-in-chief, knows how to open and close it! LOVE!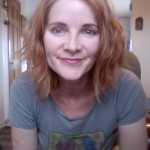 Meg Tuite is the author of two short story collections, Bound By Blue (2013, Sententia Books) and Domestic Apparition (2011, San Francisco Bay Press), and five chapbooks. She won the Twin Antlers Collaborative Poetry award from Artistically Declined Press for her poetry collection, Bare Bulbs Swinging (2014) written with Heather Fowler and Michelle Reale. She teaches at Santa Fe Community College, is fiction editor for Santa Fe Literary Review and a columnist at Connotation Press and JMWW. Her blog: http://megtuite.com