2014 Year End Top Ten: Gessy Alvarez and Matthew Guerruckey
Dear reader,
below you will find the first installment of our year-end series, 2014 Year End Top Ten.
These are simple lists by writers and editors Literary Orphans Journal has a respect for, meant to draw attention to notable work of the past year, with a special emphasis on the underground writing/music/art/film/everything scene! We will be posting these lists throughout the beginning of this year, and leading up to the release of our latest issue in February. Something to get you through the brutal winter, we hope.
The whole point of this is simply to showcase the great work that deserves merit from the eyes of some of the veteran (and not so veteran) writers in our community, for a job well done–so take a gander, you might find some new ones you haven't heard of!
Mike Joyce, Editor-in-Chief
ps–Literary Orphans, as well as any magazine that the writer helps edit, has been barred from being listed in these Top Tens

Gessy Alvarez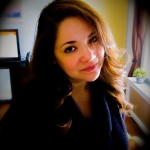 Gessy Alvarez earned her MFA from Columbia University. Her prose has appeared in Literary Orphans, The NewerYork, Bartleby Snopes, Thrice Fiction, Camroc Press Review, Pank, and other publications. She's founding editor of the literary website, Digging Through the Fat ripping out the heart, and is at work on a novel.
Her table is not ranked in any particular order.
| | |
| --- | --- |
| 20,000 Days on Earth (film) | As a woman of a certain age, I enjoyed watching a middle-aged rock star divulge his biggest fears and preoccupations. |
| The American Reader | Good source for serious, gratifying reading. |
| Chris Ofili (artist) | His "Night and Day" solo exhibition at the New Museum in NYC left me breathless. |
| Electric Cereal | Features fast and sharp writing – always fresh and full of vitality. Whenever a piece pops up on my Facebook feed, I click and smile. |
| Peaky Blinders (TV Series) | A historical drama that dares to juxtapose an alternative rock soundtrack with early 20th century gang violence. |
| Sleaford Mods (music) | My sister sent me a link to one of their songs. Minimalist and angry, my favorite combination. Vitriolic and funny – a good pick-me-up after a long day of mindless work at the day job. |
| KIN | Poetry I want to read. Presented without artifice. |
| City Lit Rag | I just started reading this zine and like it so far. Edgy and surprising stories and poetry. They also have a collection of interviews with emerging writers and poets. |
| blu by Virginia Grise (book/play) | A surreal love story set in the barrio, USA. A blend of poetic vision, memory, and dreams. |
| The Newer York | Experiments, catastrophes, and the equivocal all presented along unique artwork. The Newer York delivers an endless supply of what you never knew you needed to read. |

Matthew Guerruckey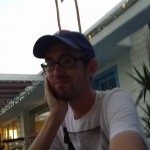 Matthew Guerruckey is the founding editor of the online literary magazine Drunk Monkeys, and a fiction writer. His short fiction has previously appeared in The Doctor TJ Eckleburg Review, Connotation Press, Bartleby Snopes, Cease, Cows, and The Weekenders Magazine. Matthew lives in North Hollywood with his wife, poet SC Stuckey, and their cats Lennon and Harrison. He is working on his first novel.